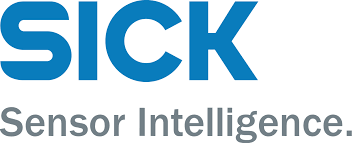 With more than 450 patents for photoelectric sensors, safety solutions, and bar code scanners, SICK continues to lead the industry in new product innovations.
The diversity of its product line allows SICK to offer solutions at every phase of production in the automotive, packaging, electronics, food and beverage, consumer goods, logistics, parcel/postal, and material handling industries.. SICK is one of the world's leading manufacturers of sensors, safety systems and automatic identification products for industrial applications.
Industrial Sensors
SICK Industrial Sensors reliably sort, count, inspect, measure, recognize and verify the position, size and overall shape of objects. This vast array of industrial sensors encompasses photoelectric, inductive, capacitive and magnetic proximity sensors. Industrial Sensors
Their photoelectric sensors include cylindrical, compact, small and miniature series as well as zone control roller conveyor sensors and fiber-optic photoelectric sensors. Capacitive sensors are ideal for level and feed monitoring. SICK can always provide the right solution to meet your inductive proximity senor requirements – from cylindrical and rectangular standard sensors… to special sensors for explosive zones and harsh environments.


High Performance Sensors
SICK provides sensing solutions for the most difficult applications. Their wide range of specialty sensors includes:
Contrast SensorHigh performance sensors
Color Sensors
Luminescence Sensors
Distance Measurement Sensors
Registration Sensors
High Performance Sensors
Safety Solutions
Since their inception, SICK has led the world in opto-electronic Safety Solutions for hazardous machines and work areas. SICK continues to develop innovative point-of-operation devices, optical perimeter and area guards. Advanced functions of their safety control devices include fixed, floating, and multiple point floating blanking, Presence Sensing Device Initiation (PSDI) and multiple configurable muting controls.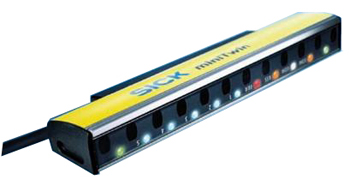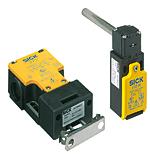 Safety Switches
SICK products easily withstand harsh conditions, such as impact and vibrations. Non-contact safety switches from SICK can be used for the safe monitoring of movable guards as well as for position monitoring. You have a choice among three operating principles (magnetic, transponder and inductive), and different designs allow you to select the solution that best fits the application requirements.
https://www.airhydropower.com/News.html#ml20Identification
SICK bar code scanners speed up logistics automation. Excellent reading performance ensures the process flow even when the bar codes are damaged or printed poorly. Their high scanning frequency enables high process speed. Whether 1D or 2D, or direct marked codes (e.g., laser, dot peening, ink jet) on metallic, plastic or on paper, they provide an ideal solution for nearly every application.