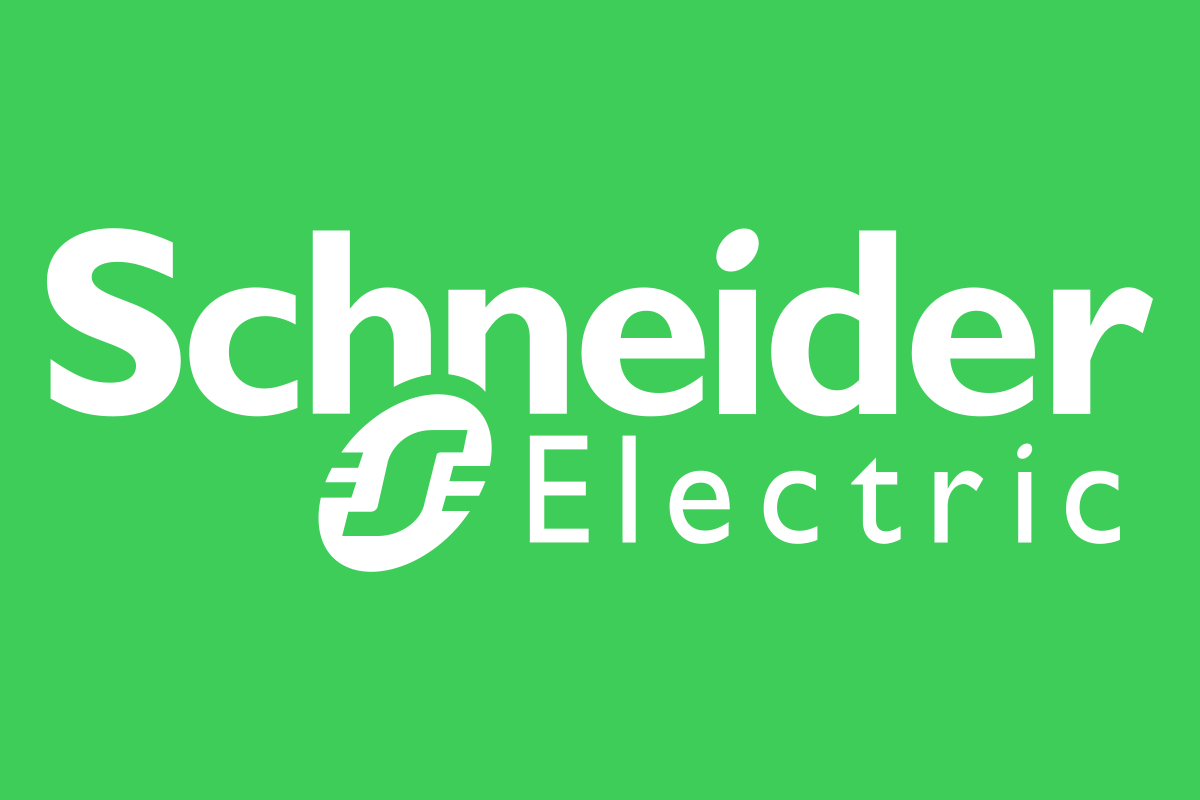 Schneider Electric's purpose is to empower all to make the most of our energy and resources, bridging progress and sustainability for all.
Programmable Logic Controllers
IIoT-ready, Modicon PLCs are easy to program, commission, and maintain.
PLCs manage equipment in plants and on assembly lines, allowing for digitized control over precise robotic or mechanical actions. Modicon PLCs control and monitor industrial operations in a way that is sustainable, efficient, and flexible. Protect against new vulnerabilities across connected assets or in the cloud.
From small automated machines to advanced machine automation, our robust offer of trusted automation solutions enhances machines and processes across manufacturing industries. Our extensive range of PLCs for industrial machines stand for innovation, offering a full range of solutions to meet your automation needs.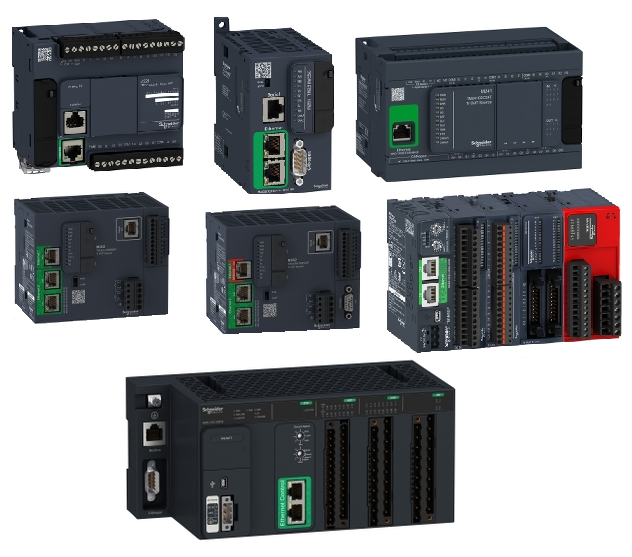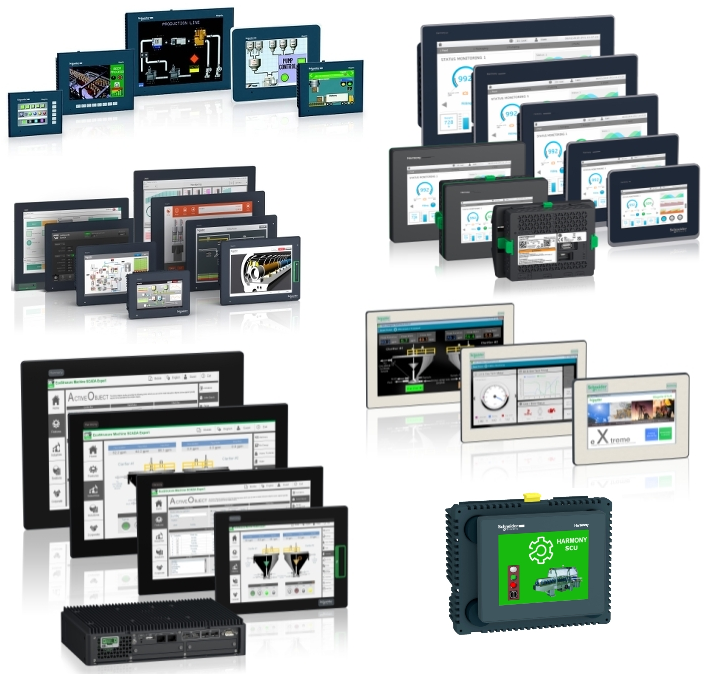 Human Machine Interfaces
Easy to install, set up, and operate, Harmony HMI (Human Machine Interface) provides a simple and effective way of connecting systems, collecting data, and presenting information in a meaningful format.
From the smallest text display to the most sophisticated industrial PC, Schneider Electric's HMI gives you a clear window into your operations. Harmony HMI lets you know when all systems are good – and helps keep them that way.
Servo Motion Control
Lexium servo drives, integrated drives, motors and robotics series are designed for automating single-axis to high-performance multi-axis machine applications requiring high-speed movements and precise positioning.
The servo systems are available in a wide range of powers from 50W to 24kW.
Lexium offer is developed for a broad range of motion-centric machines in packaging, material handling, material working, electronics and food and beverage applications.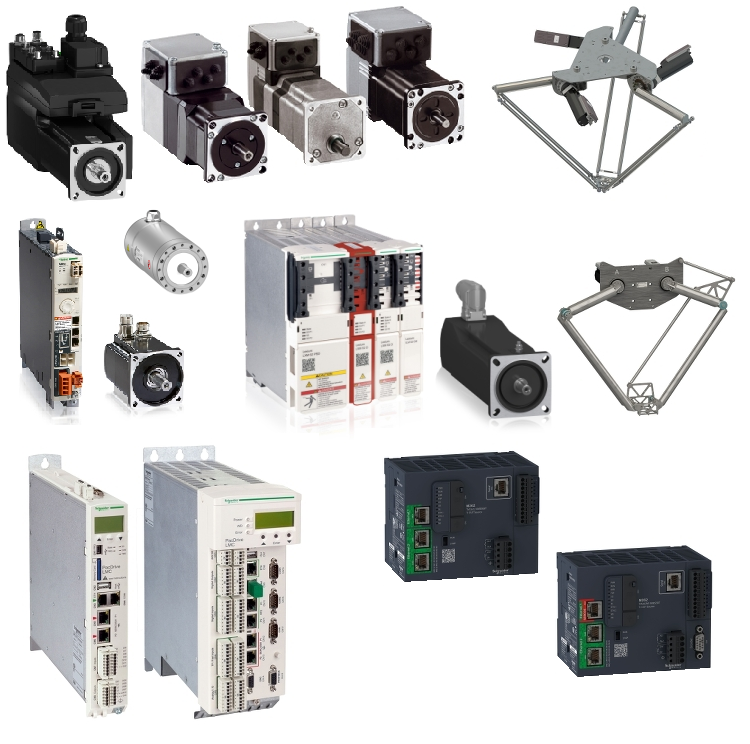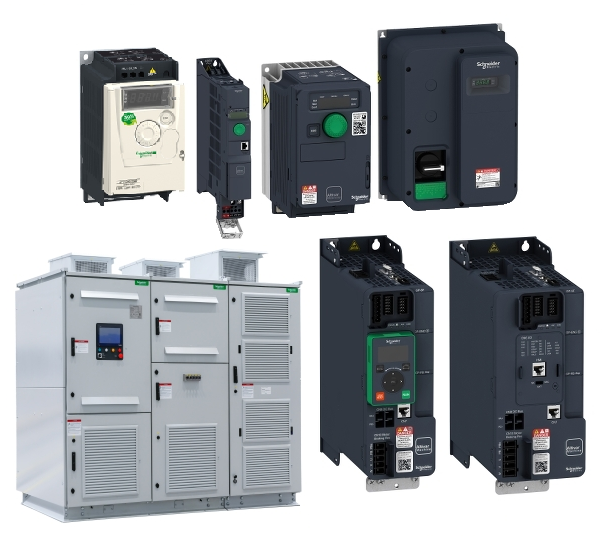 Variable Frequency Drives
Discover a wide range of variable speed drives and soft starters offering a powerful and reliable combination for your motor control solutions up to 20 MW.
Starting from compact products to custom-engineered solutions, they are developed to the highest quality level to meet your needs in various applications, such as industrial processes, machines or buildings.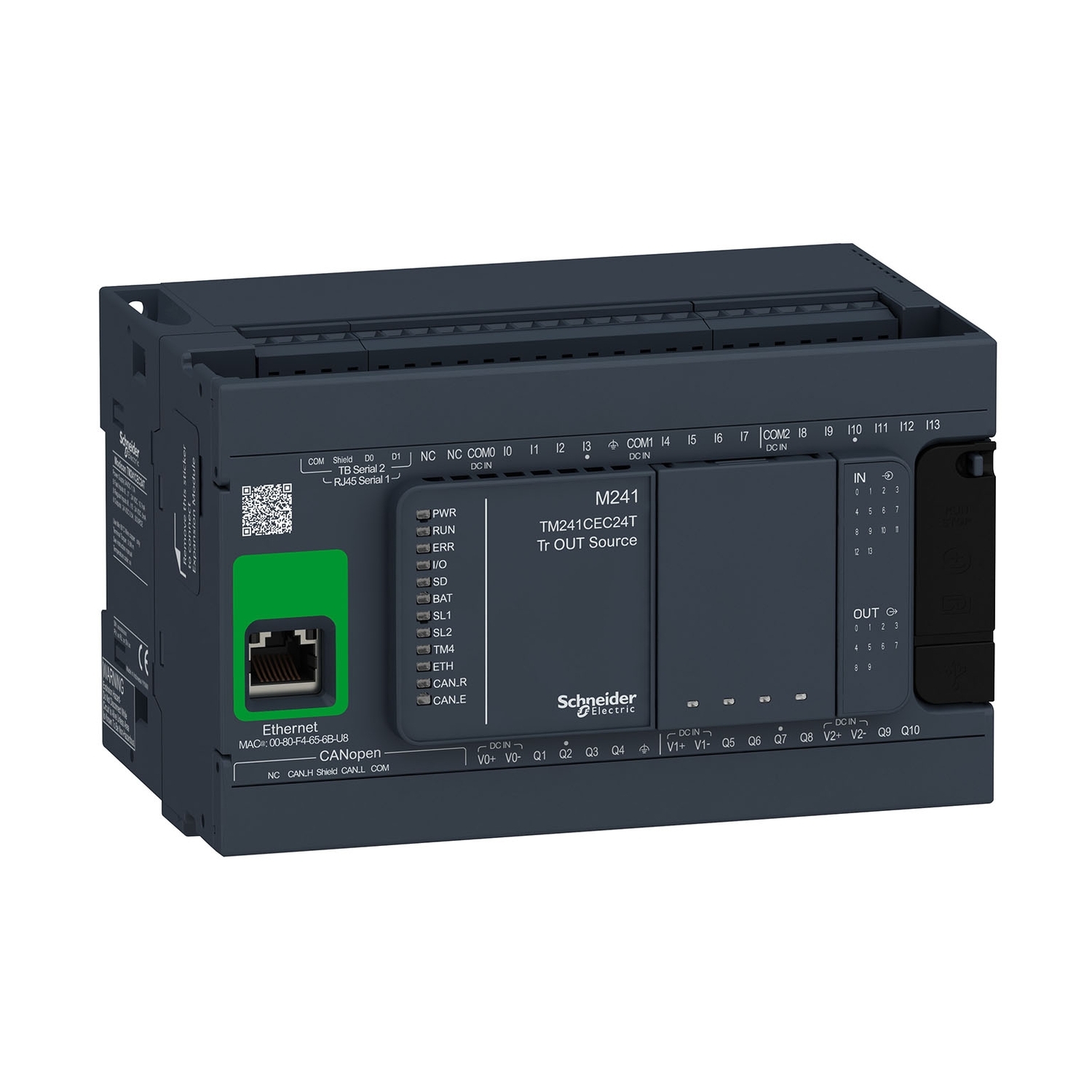 M241 PLC
The Modicon M241 is a Micro PLC designed to handle more advanced machine automation with a mixture of hardwired I/O and automation bus/communications with devices such as drives, motion, remote I/O and HMIs. The M241 has generous offer of Serial, Ethernet and CANopen communication ports in addition to USB and SD provisions. It's available with either 24 or 40 I/O points and is expandable with TM3 I/O modules to handle up to a few hundred I/O points.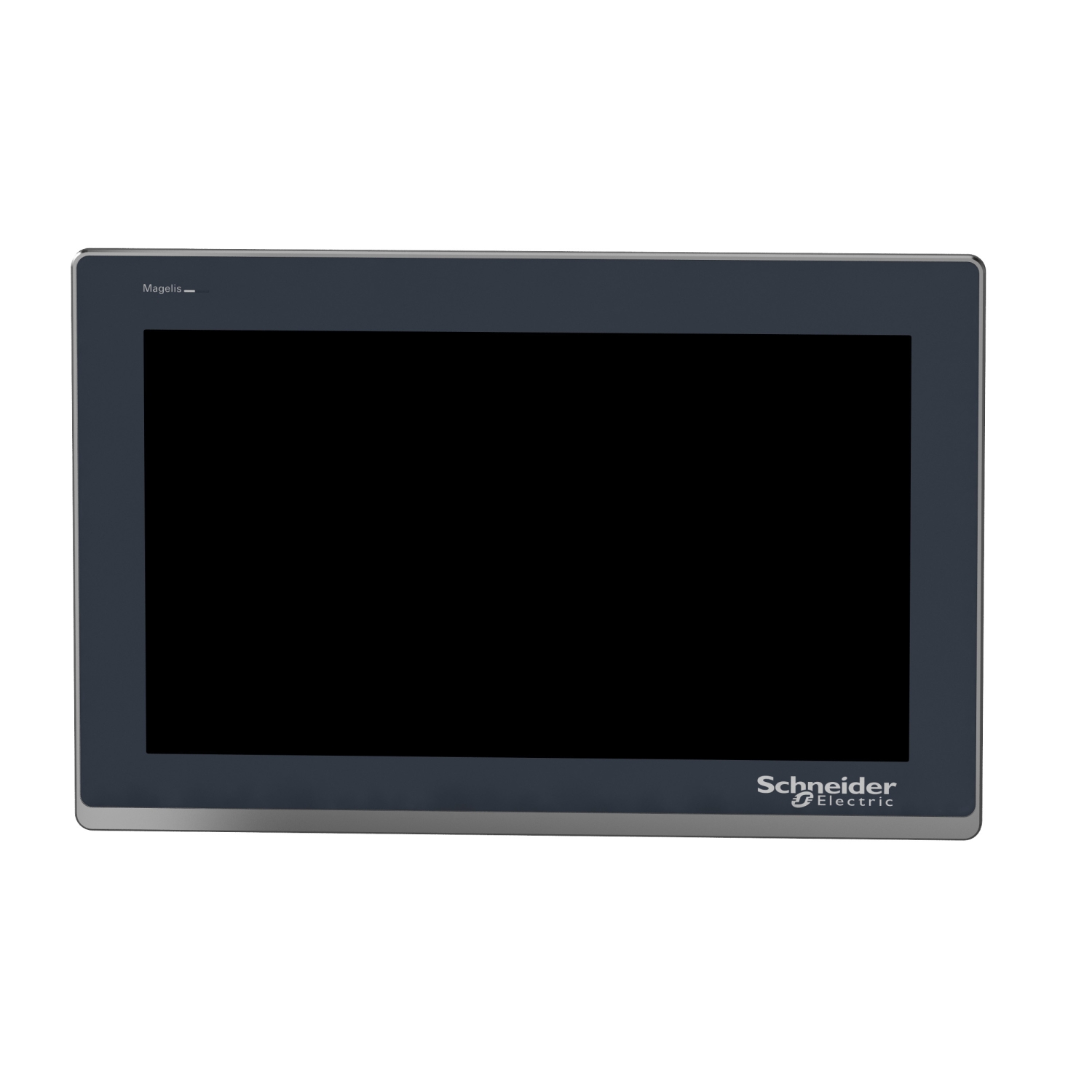 Harmony ST6
This single touch resistive HMI is made of an aluminum front panel with a multi-color status indicator showing the various operating modes.  Basic HMI delivering an intuitive user experience utilizing the latest software and visualization innovations from EcoStruxure Operator Terminal Expert. This range is designed to meet the needs of simple machine operators for good visualization, connectivity, cybersecurity with EcoStruxure Secure Connect Advisor, and cost effective equipment.

Altivar 320 VFD
Altivar 320 offers a powerful combination of safety, reliability and simplicity with numerous out-of-the-box features for building more effective machines. Available in compact and book form factors for simplified installation and efficient space use, this drive allows machines to perform better with less down time and lower total machine costs. The Altivar 320 provides reliable control for asynchronous and synchronous motors delivering leading-edge performance with simple commissioning.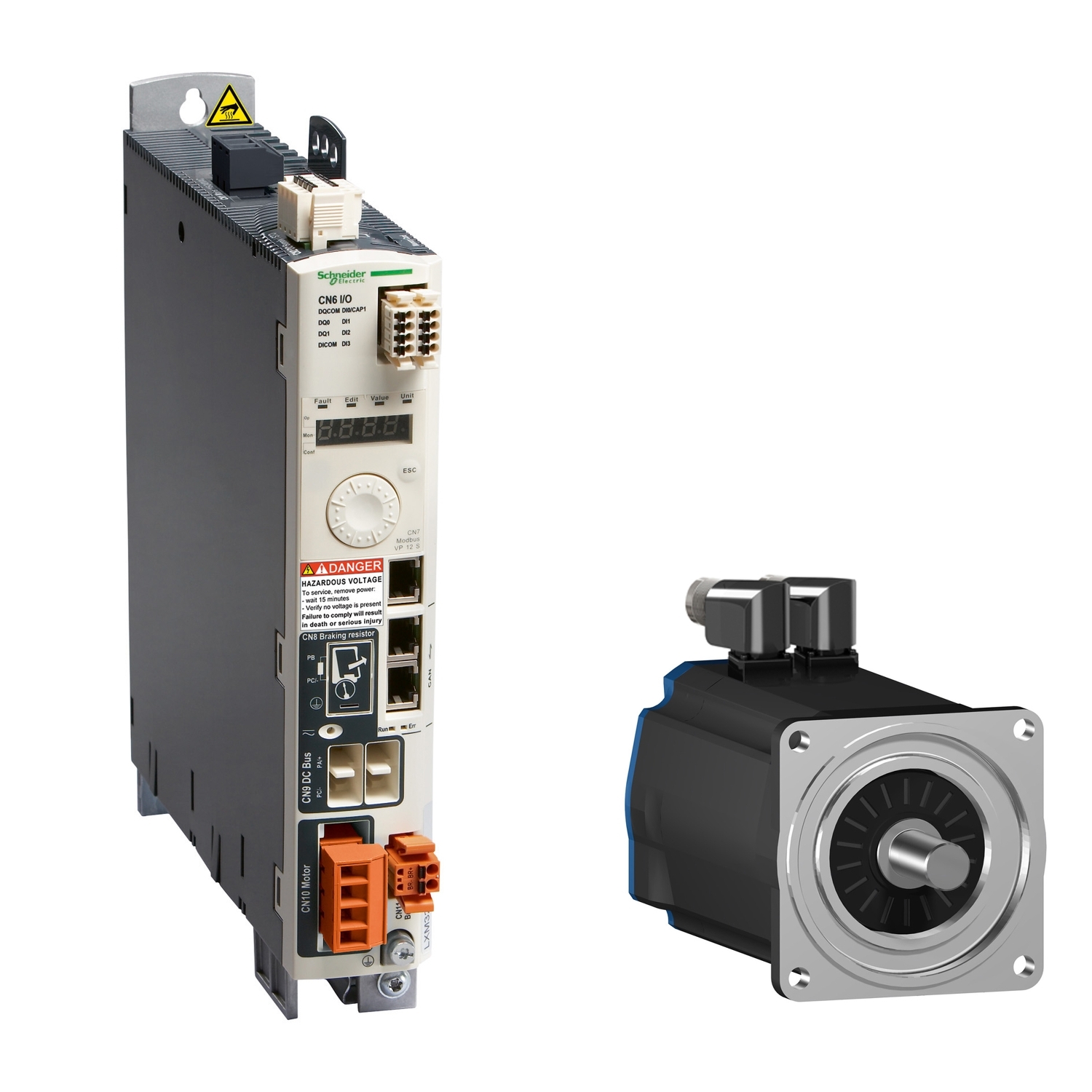 Lexium 32 Servo Drives
Lexium 32 servo drives can be ordered as either single phase (115-230VAC) or three phase (208-480VAC). The compact size of the servo drive and associated servo motor provides maximum power in the minimum space. This servo drive is specifically designed for industrial machines. It offers high performance, power and simplicity of use in motion control applications.