Piab is a global leader in industrial vacuum technology with several innovative products and solutions to improve productivity in automation.
Piab's core technologies:
Generate vacuum based on compressed air
Handling parts with suction cups/suction grippers
Conveying powder and bulk material with vacuum
Suction Cups & Grippers
Using suction cups is a lifting technique of many possibilities. You can, for example, handle board materials or concrete slabs, open bags, pick electronic components, label and hold objects. But different applications need different requirements. PIAB offers one of the market's widest ranges of suction cups so that each application will have its own solution.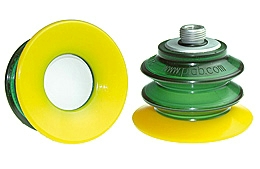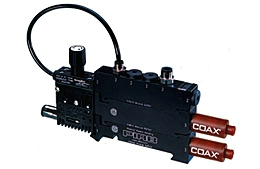 Vacuum Pumps/Generators
COAX® technology PIAB's patent technology platform is an offshoot of the multistage technology. COAX® ensures excellent performance at both low and high feed pressures – ideal for situations where compressed air lines deliver air at low or fluctuating pressures. Pumps based on the COAX® technology can operate within the range of 25 to 87 psi.
PIAB vacuum pumps are of the multi-stage ejector type – a technology patented by PIAB in 1973. These vacuum pumps were developed to provide extra vacuum flow in combination with deep maximum vacuum levels while keeping energy consumption at a minimum. PIAB pumps have no moving parts that vibrate or wear out – important features that contribute heavily to outstanding operational reliability and a pleasant, noise-free working environment.
Vacuum Cartridges/Integration
COAX® is an advanced solution for creating vacuum with compressed air. Based on PIAB's multistage technology, COAX® cartridges are smaller, more efficient and more reliable than conventional ejectors, which allows for the design of a flexible, modular and efficient vacuum system. A vacuum system based on COAX® technology can provide you with three times more vacuum flow than conventional systems, allowing you to increase speed with high reliability, while reducing energy consumption.
Vacuum Cartridges / Integration ⇒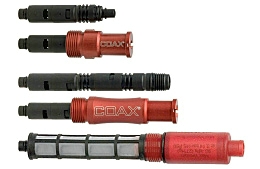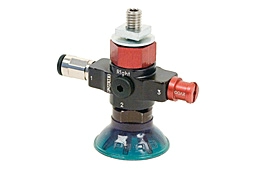 Combined Pump & Gripper
PIAB VGS™ – A product design where high quality DURAFLEX® suction cups are integrated with vacuum cartridges based on the patented COAX® technology. The "vacuum gripper" makes selection, sizing and installation of a vacuum system easier. With a VGS™ you will enjoy the benefits of a more cost-efficient and reliable vacuum system.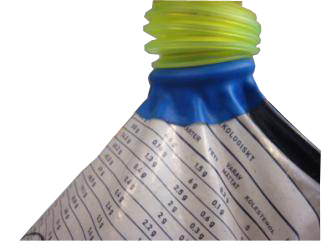 The new piGRIP® bag lips have been developed to handle bags and pouchesmuch better than any other available suction cup on the market, including Piab's own silicone and PU bag cups.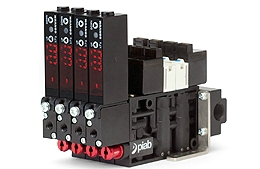 Piab launches its piCOMPACT10 range, the first manifold-mounted and functional ejector system on the market based on the energy-efficient MICRO COAX® technology.