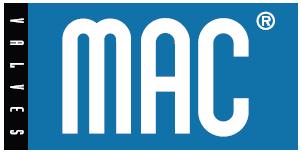 MAC offers available in a variety of flow ratings, configurations, sizes including two, three, and four-way direct acting, pilot-operated, remote, mechanical valves, and proportional pressure controllers.
Advantages of MAC Valves:
Direct acting valve models can handle vacuum pressures to 120 psi and can be operated as a normally open, normally closed, two or three way, selector or diverter allowing the valve to be used in a variety of applications and reducing the need to stock multiple valves
The Balanced design produces precise repeatability regardless of inlet pressure fluctuations – giving consistent machine performance regardless of plant environment.
MAC's rubber bonded spool with smooth finish bore creates wiping action remove contamination from the bore during every valve cycle. This also contributes to very low friction in the bore of the valve.
MAC's patented oval amature creates higher shifting forces over competitive valves of the same size through more core metal and windings.
Low friction and high shifting forces result in a very fast, highly repeatable air valve that can handle contamination. Evidence of this is in the recommended use of 40 micron filtration as opposed to expensive 5 micron filtration recommended for most competitive valves.
ISO I and ISO 2 Valves
Plug-in (5599/2) and non plug-in (5599/1) models.
2-position, single or double operator. (Solenoid or Remote Air)
3-position, double solenoid, open center, closed center, and pressure center.
Extended or recessed manual operators.
Single pressure and dual pressure.
Individual base or add-a-unit manifold base.
Plug-in, sandwich, single and dual pressure regulators for both individual and manifold valves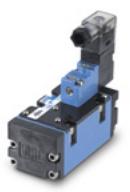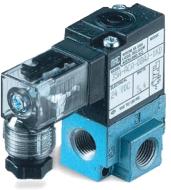 Small 3-Way Valves
High flow direct solenoid operated 3-way poppet valve. It features a short stroke solenoid with oval armature, a balanced poppet and powerful return spring. These features translate into high shifting forces, fast consistent response times, high flow in a small package and long life.
100 Series | 31 Series | 35 Series | 1100 Series | 36 Series | 37 Series | 200 series
Large 3-Way Valves
A 3-way balanced spool valve piloted by a small direct operated balanced poppet valve. This is an extremely versatile valve. They can be converted for use in vacuum and it can be changed from an Internal Pilot to an External Pilot function.
52 Series | 55 Series | 56 Series | 57 Series | 58 Series | 69 Series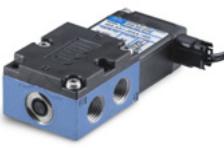 Small 4-Way Valves
The MAC 4-way valves come in direct solenoid as well as solenoid pilot operated for compact size, fast response and high flows. In-line and manifold mount versions are available.
24 Series | 42 Series | 44 Series | 45 Series | 46 Series | 700 Series |
400 Series | 48 Series | 900 Series
Large 4-Way Valves
MAC 4-way valves offer solenoid pilot operated, air pilot or manual operation. Their balanced spool means the valve can be piped as a 4-way, 3-way, 2-way, normally closed or normally open or can be used for vacuum, diverter or selector applications. Our one piece bonded seal spool means longer life and easy maintenance.
93 Series | 6500 Series | 82 Series | 1800 Series |6300 Series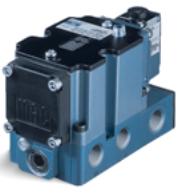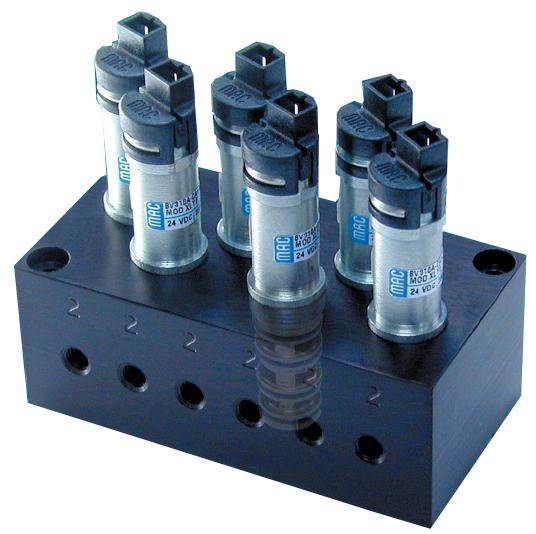 The new MAC Bullet Valve®represents yet another Mac Bullet Valveevolution to air valve technology from MAC Valves, Inc.  This innovative design is unprecedented in the market in its ability to provide speed, repeatability, long life and high flow in a unique cartridge package.