FRAME-WORLD Structural Aluminum Extrusions and Components provide a complete system that allows quick and easy design and assembly of machine bases and frames, stands, guard assemblies, material handling fixtures, safety guarding, robot safety fencing, and tooling supports. Our wide selection of aluminum extrusion profiles and connecting brackets, fasteners and accessories provide limitless possibilities in assembly and design with significant savings over welded fixtures.
Industrial Frames and Bases

Complete Solutions:
Complete turnkey solutions for machine guards, basses, frames, enclosures, racks, workstations & more
Tremendous labor (cost) savings
The simplest solution available
Kits & I.D. Kits
Kits for multiple frame orders, profiles and accessories are bundled and packaged for each individual frame
I.D. Kits indicate lengths on each extrusion (eliminates profile measuring during assembly)
Saves you time, money and labor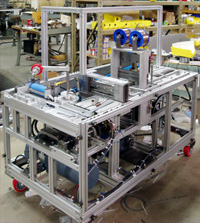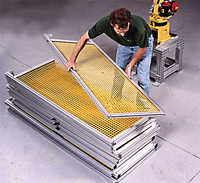 FastFrames Pre-Assembled Modules
FastFrames modules are pre-assembled panels and doors which are constructed of 1.5" x 1.5" heavy-duty aluminum extrusions, with wire mesh (black or yellow) or clear Lexan inserts. Each module can be ordered using a single part number, and arrives completely pre-assembled. Just connect them together to form a machine safety guard, enclosure or protective perimeter safety fence.
Machine Guarding
FRAME-WORLD, in partnership with Euchner, introduces a full line of integrated safety switches, controls, and engineered safety solutions. By consistently providing custom and pre-packaged FastFrame guarding solutions, FRAME-WORLD is an industry leader in safety guarding. Our new line of Safety Switches, Controls and accessories enhances FRAME-WORLD's ability to provide a complete safety solution.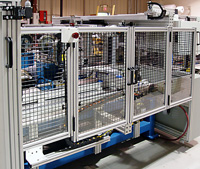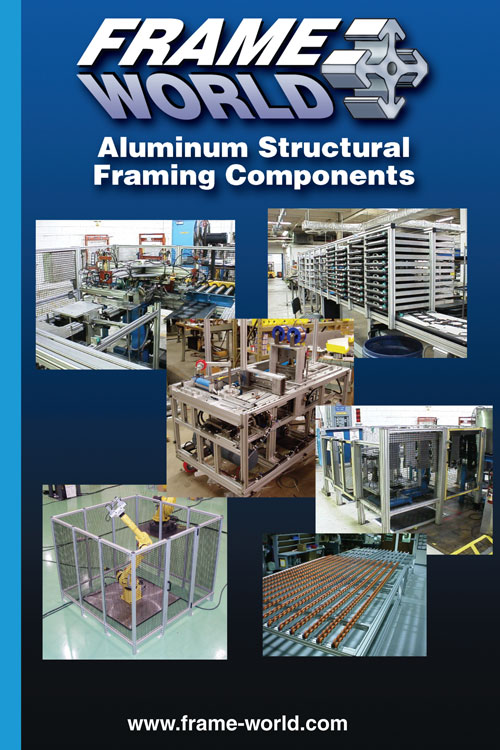 The compact rack-free design promotes high system flexibility with minimum form factor.