EUCHNER is one of the world's leading companies in the area of industrial safety engineering. Euchner Safety products are designed to provide protection for personnel and processes against hazards. The latest safety products offered are ASO safety Edges, Bumpers and Mats for presence sensing. Automation products are incorporated into systems to sense movement, position, track tooling data and to help integrate automated systems. ManMachine products act as an interface between operators and their equipment. Finally, Signaling Devices provide feedback to the operator of status and possible issues concerning machinery and processes.
Safety Products
Euchner Safety Products consist of Safety Switches, Safety Relays and Enabling switches. Euchner has developed Safety Systems composed of sensors, evaluation and Safety Relays in one solution to meet complex requirements. MGB products are a unique interlocking or guard locking system for robot cells and safety doors on machinery and systems. For non-contact applications, Magnetic coding and RFID coding technologies are available. The CES family of RFID products offers sensors with integrated evaluation. Rope Pull Switches allow for safety along the whole rope length, and standard E-stop buttons are also offered.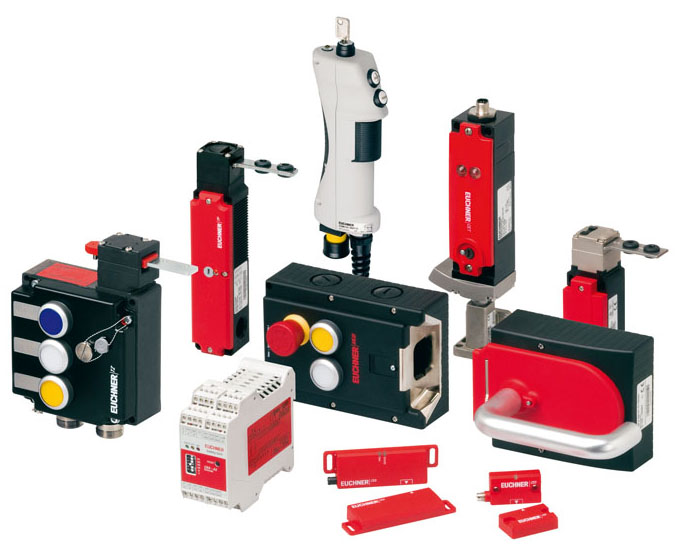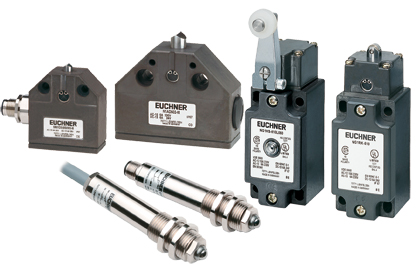 Automation Products
Euchner provides precision Single Limit Switches, Single Hole Fixing Limit Switches and Position switches built to the EN 50041 standard. Euchner Ident Systems use non-contact RFID technology for identification of products such as tools, product carriers and containers for manufacturing, packaging and logistics.
Servo Motion Control
Euchner's ManMachine products interface operators and machinery. Their Joysticks control machine motion by manual actuating direction. Euchner Hand-held Pendants allow machine monitoring and control from movable locations and can be equipped with safety features such as E-stop buttons and enabling switches. Euchner electronic Handwheels provide pulse generation for manual axis positioning of NC and other motion control equipment.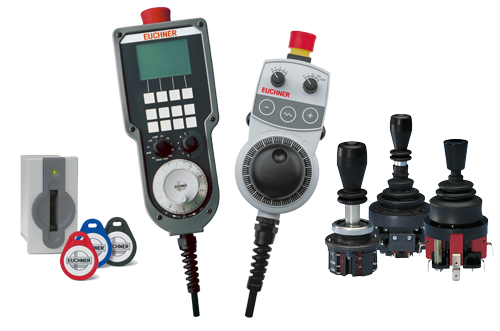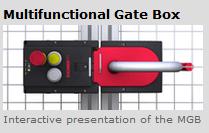 The MGB (Multifunctional Gate Box) is a unique interlocking or guard locking system for the protection of safety doors on machines and systems.