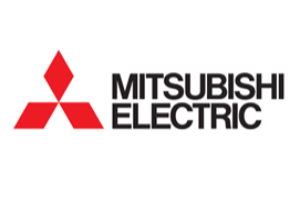 Mitsubishi Electric Automation, Inc., is part of a $40 billion global company serving a wide variety of industrial markets with a family of automation products including Programmable Logic Controllers (PLCs), Variable Frequency Drives (VFDs), Human Machine Interfaces (HMIs), Robots, Servo Amplifiers and Motors.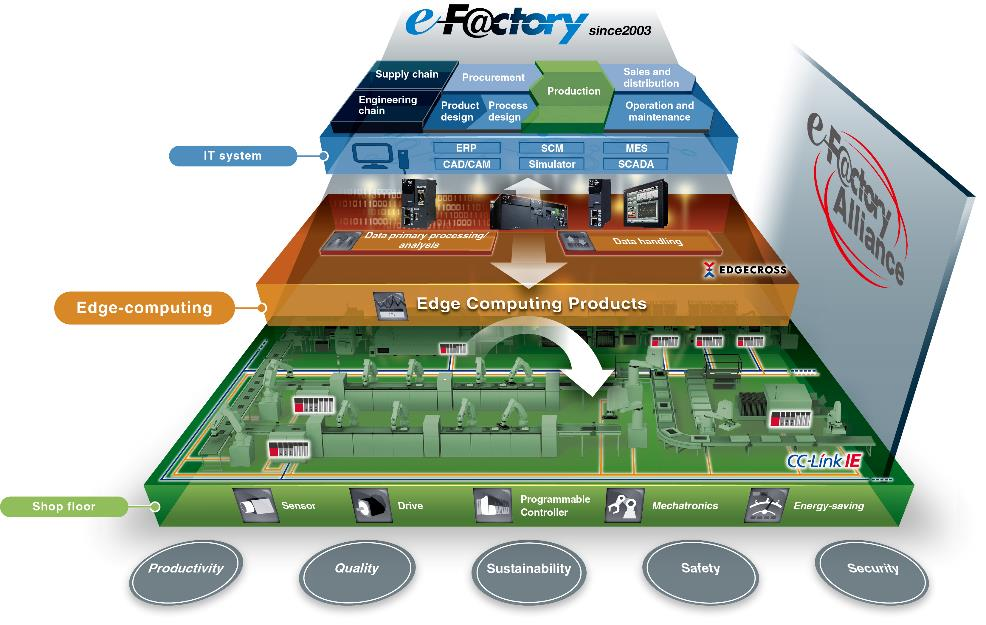 – Advancing Factories to the Future
Mitsubishi Electric has focused on key innovations to help manufacturers achieve their goals, these being:
Smart Machines –  Machines built with Mitsubishi solutions provide users smarter real-time analytics with the goal of providing
improved uptime and optimized production. 
Analytics & Machine Learning – 

Advanced algorithms continuously tune, suppress vibration, and calculate tolerance

 so that u

sers can meet production demands easier and maintain their machines' mechanical integrity. 

Engineering Productivity –  A s

tandardized code library saves significant man hours in PLC and GOT programming and simulation. 

Mechatronics & Robotics – 

Our robots offer seamless connectivity with our controllers, allowing for improved schedule coordination, seamless production, and faster changeovers

Machine Utilization – 

Mitsubishi Electric's range of solutions ensures that your machines can always adjust to changes in demand. 
Programmable Logic Controllers
Mitsubishi Electric is one of the world's leading suppliers of Programmable Logic Controllers (PLCs).
They have the broadest range of programmable controllers to enable customers to choose the one that is perfectly suited for their specific application requirements.
Their product line ranges from compact controllers with as little as 6 I/O points to rack-based automation platforms that can control thousands of I/O.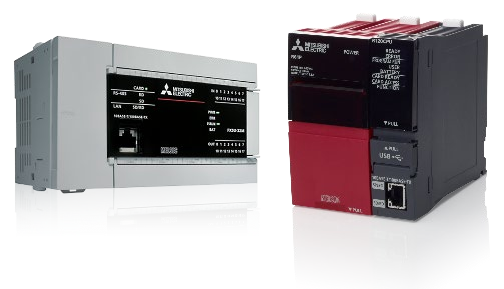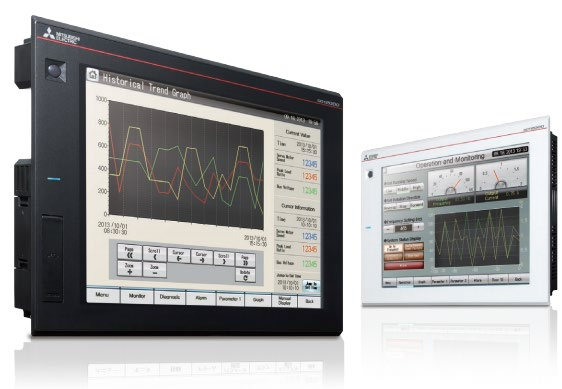 HMI Graphic Operator Terminals
Mitsubishi has a wide selection of Graphic Operator Terminals (GOTs) to deliver much more than just "visualization".
GOTs offer the advantage of innovative features such as touch screen gesture control, wireless communication, backup/restore, mobile access, and more. 
The wide selection of display styles and sizes include panel mount, frameless, extra-durable, and pendant style interfaces.
Servo Motion Control
The Mitsubishi Servo lineup is one of the highest performing servo solutions in the world and features world class auto-tuning, vibration suppression technology, and superior multi-axis synchronization capability.
The amplifiers are offered in a variety of control interfaces including Mitsubishi Electric networks, 3rd party networks, or general purpose analog and pulse train inputs. 
There is stand-alone and PLC-based motion for single and multi-axis motion control, and a wide range of capacities from as small as 50W to as large as 55kW.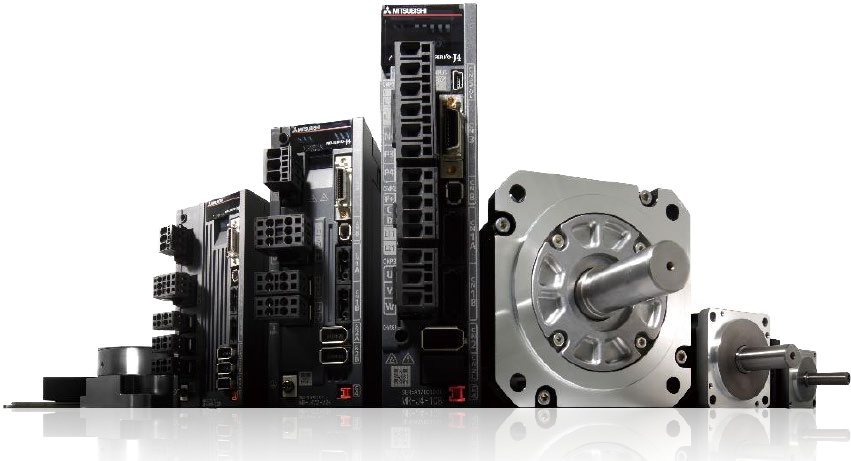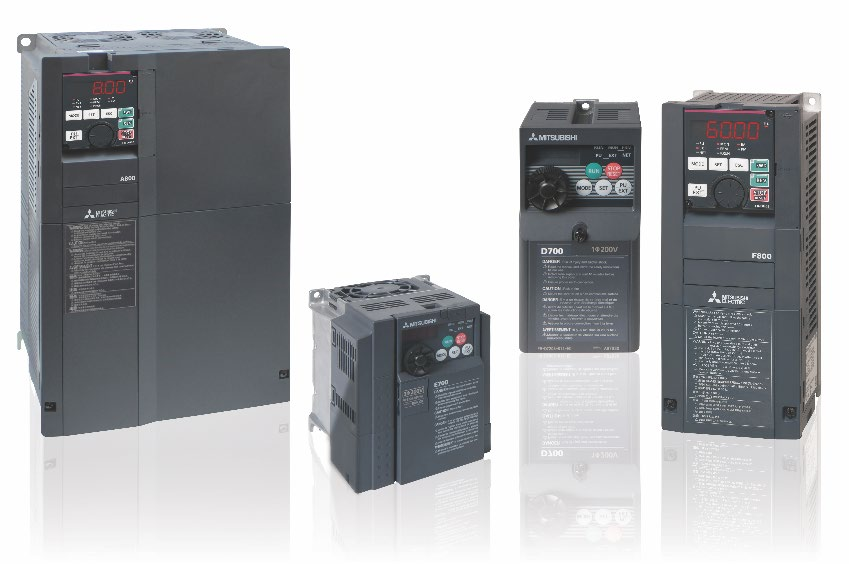 Variable Frequency Drives
Mitsubishi Electric Variable Frequency Drives (VFDs) are designed to deliver high performance, efficient, and safe variable speed control.
They are offered in an extensive range from 1/8 HP up to 1,000 HP.
Mitsubishi Electric VFDs serve general purpose and industry-specific applications, including specialized models for cranes and hoists with anti-sway features, conveyor and line control, industrial machinery, centrifuges, fans, pumps, and more.
Robots
Mitsubishi has a wide selection of 6 axis or vertically articulated arm robots are available, ranging from 2Kg to 70Kg and reaches from 504mm to 2050mm.
In addition to 6 axis, Mitsubishi offers a full line of SCARA robots with 1Kg to 20kg payload range, and 350mm to 1000mm reach range. They are available in a variety of reaches, payloads, and protection ratings.
This is one of the most complete ranges of small to medium payload robots available of any manufacturer, most of which are available in multiple environmental protection ratings:
IP65
ISO Class 3 Cleanroom
Food Grade
Chemical Resistant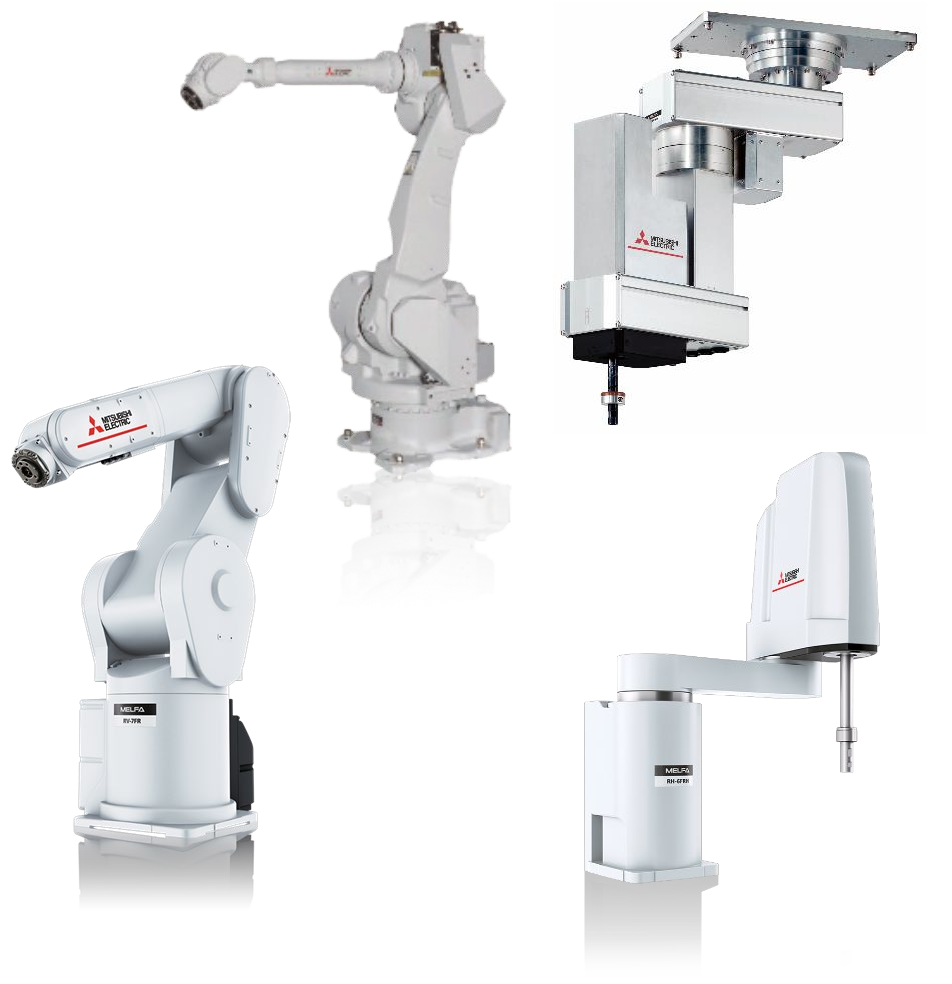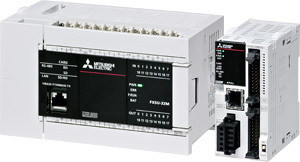 FX5 PLC
Designed on the concepts of outstanding performance, superior drive control and user centric programming, Mitsubishi's MELSEC-F Series has been reborn as the MELSEC iQ-F Series. From stand alone use to networked system applications, MELSEC iQ-F Series brings your business to the next level of industry.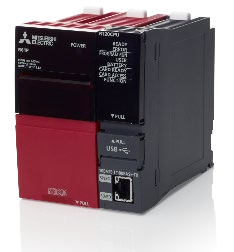 IQ-R PLC
The MELSEC iQ-R Series is a modular control system equipped with various modules such as CPUs, power supply, digital I/O, analog I/O and base unit and intelligent function modules, each having its own responsibility in the system.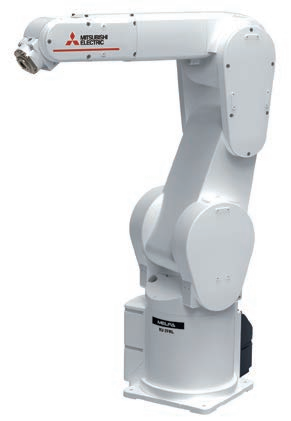 RV-FR Robot
With cutting-edge servo control and optimized arm construction, the RV-FR Robots provide extremely fast and precise heavy-duty operation. Designed to withstand environmental conditions, they are ideal for a wide range of applications.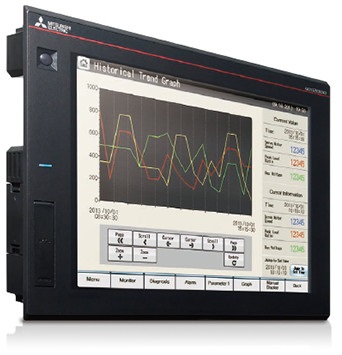 GOT2000 HMI
The GOT2000 series boasts advanced functionality and acts as a seamless gateway to other industrial automation devices, all while increasing productivity and efficiency.